White Sails Blue Skies is a smooth jazz journey with elements of gypsy, samba, flamenco and tango fused together from a 10 year sailing odyssey on Winterhawk.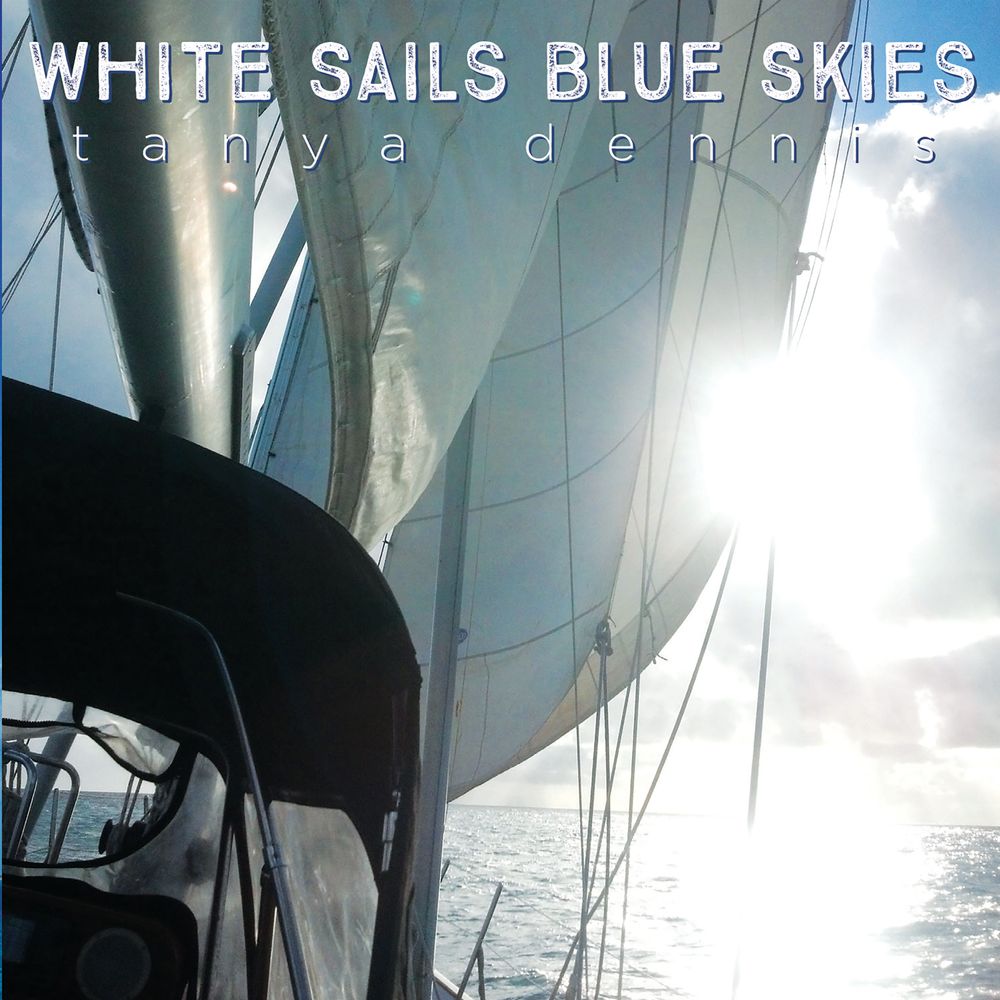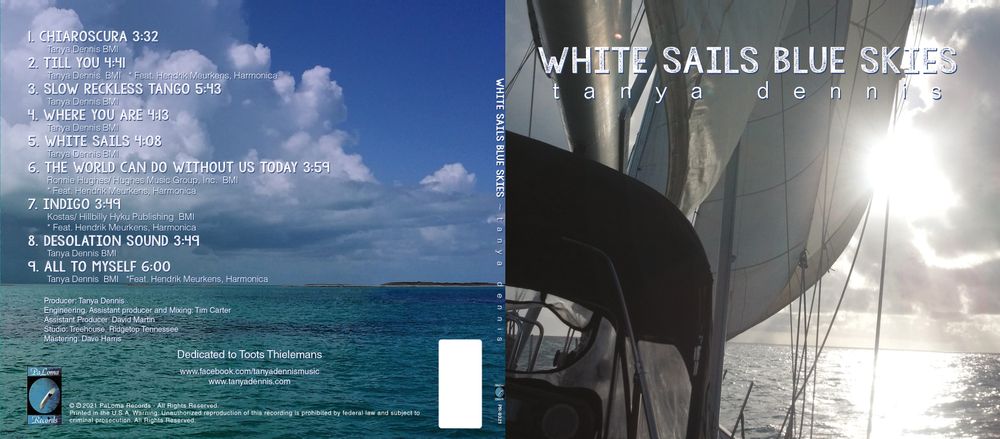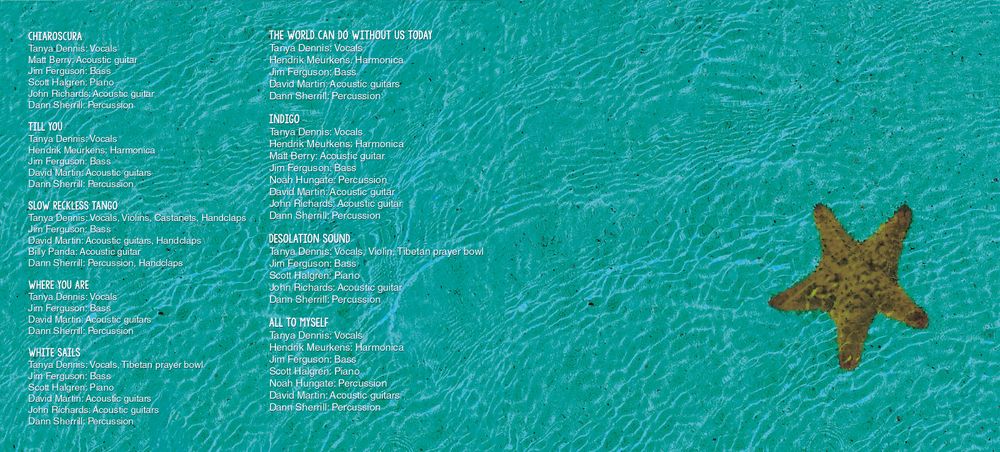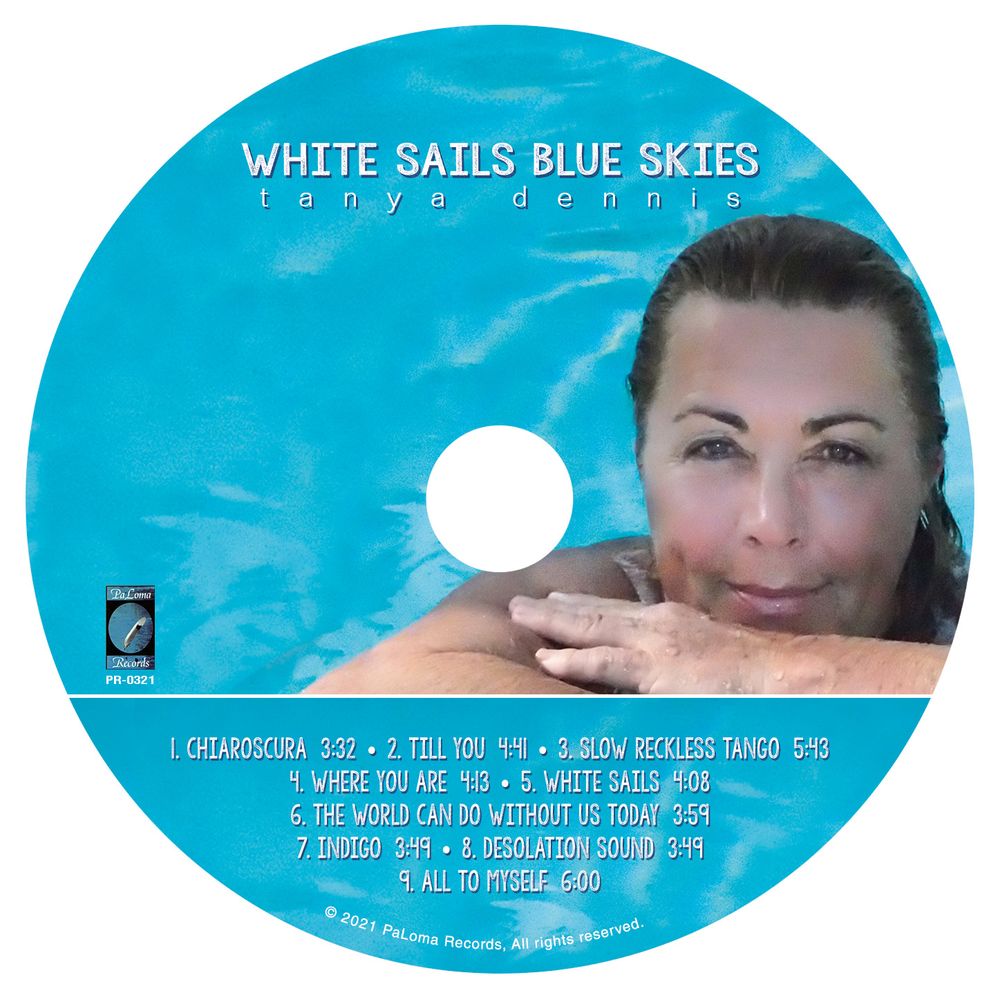 Waterdance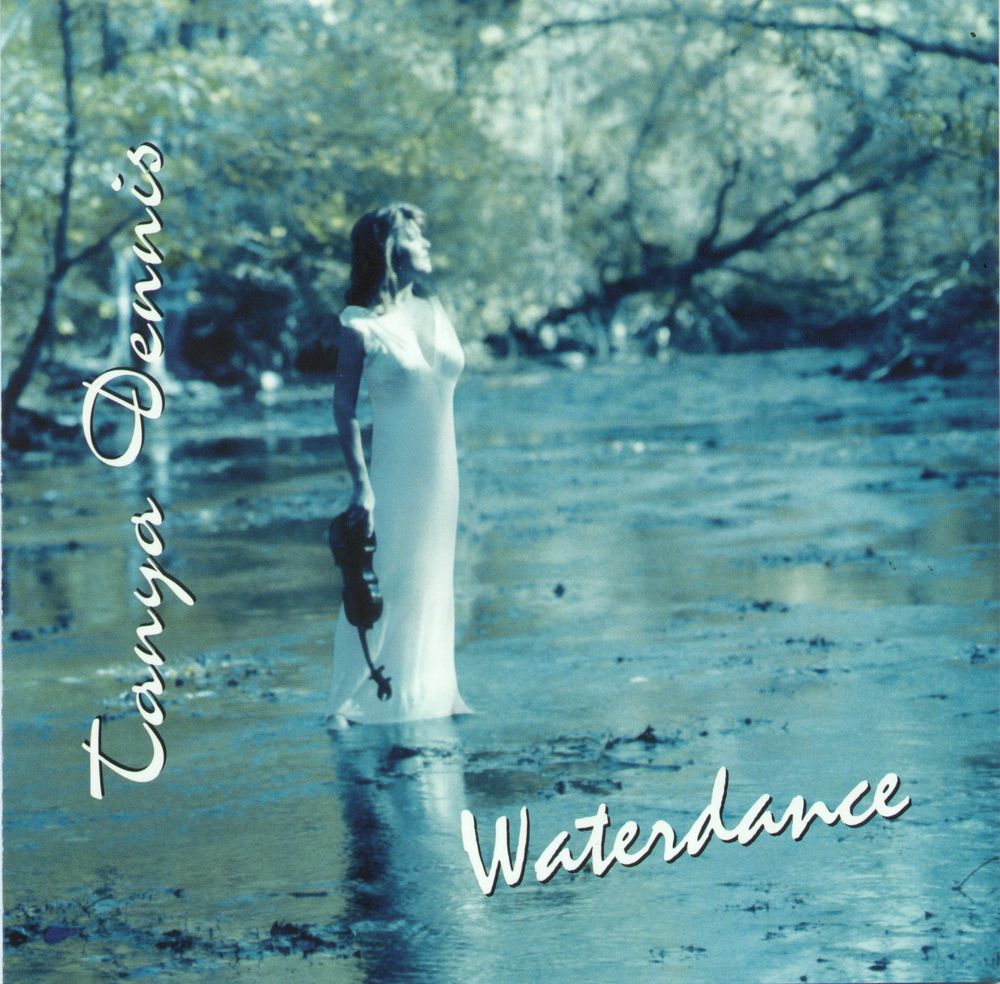 EUROPEAN RADIO QUOTES 
"Waterdance is one of those albums that come along once in a lifetime. There is not enough positive words to describe it and nothing negative, that can be said. It's EXCELLENT!"--Patrick Servanton, France. 
"A soulful blend of blues, country and great songwriting."--John Melissen, President of the Dutch Country DJ Association 
"I must say I really like Waterdance, it makes me almost walk on water."--Tobias Hultqvist, Radio City97 and Smalands Country Club, Sweden. 
    " I would place Tanya in with the Kathy Matteas and Michelle Wrights of the industry.  Tanya will do fine in New Zealand." -Brian Weston , 99.4 Fresh FM in New Zealand
APARTMENT # 9 voted top 10 
WORLDWIDE AIRPLAY 
Tanya Dennis' APARTMENT # 9 recieved airplay in Sweden, Denmark, Germany, Holland, France, Spain, Austrailia, 
Scotland, New Zeland and The Netherlands. 
This CD debuted in June 2004 and held positions in Stewart Cameron's widely respected CHI HOTDISC and various other worldwide charts for well over 4 months. Chart positions for two singles simultaniousley ranged from the #3 on the CHI DISC Independant Top 10 to #15 after 11 weeks on the airwaves and finally after 28 weeks Tanya still held both positions #19 for her self penned  I CANT FEEL A THING  and #40 for APARTMENT #9. 
Subject: "August Country Hot Disc" - A Review 
"August Country Hot Disc" - A Review 
Here are this month's hot tracks: 
1. Tanya Dennis -"I Can't Feel A Thing", another cut from her incredible most recent release "Apt #9", Great upbeat self penned song which is great traditional country music with a major label sound (Best Song On This Comp), I have also made Tanya artist of the month on my website. 
Hi Stuart, 
Here my reactions, 
Reaction sheet  Chi #68 
From  Joris Smits 
Representing Radio R.T.S.  The Netherlands. *The scale is from 0 to 10. 
15. Tanaya Dennis, A big surprise for me, good songwriter, excellent  country  voice, 
nice traditional country music. listen up, major labels. Airplay Yes. 10. 
Program: COUNTRY SPECIAL 
http://www.countryspecial.com/ 
DJ: George Backer 
13-08-2004 14.00 until 16.00 am 
This month the CD Apartment # 9"" from TANYA DENNIS will be the CD of the month August. This means that a song of this CD opens all the programs in August. 
CD of the month!
Tanya Dennis**Breakin'it Paloma Records 
Sept. 23, 2004 
THE CHI HOTDISC CHART 
This is a list of the Top 40 Most Popular Songs released on the CHi  Hotdisc 
promotional CD. Each week DJs and media people who receive the Hotdisc send 
back their reaction sheets where they are given the chance to rate every 
song from 10pts to zero. This chart records the songs with the highest 
ratings. It is a chart exclusively for clients of the CHi Hotdisc 
compilation CD. 
The chart will be published weekly here, and also published in Country Music 
Roundup, Scottish Country Music & Dance, Country Routes, Pathfinder and 
Southern Country magazines. 
01 (01) CIRCUS LEAVING TOWN - TRAVIS TRITT 
02 (02) DEVIL IN THE BOTTLE - HANK WILLIAMS Jr 
03 (04) WOMAN WITH A COLD, COLD HEART - TROY COOK Jr 
04 (03) WAYLON'S GUITAR - HANK WILLIAMS Jr 
05 (10) LIVE LIKE YOU WERE DYING - TIM McGRAW 
06 (05) CHIP CHIP - RUSTIE BLUE & BILL ANDERSON 
07 (16) I CAN'T FEEL A THING - TANYA DENNIS 
08 (07) HERE FOR THE PARTY (RADIO REMIX) - GRETCHEN WILSON 
############ 
HOTDISC INDEPENDENT TOP 10 
01 (01) WOMAN WITH A COLD, COLD HEART - TROY COOK Jr 
02 (02) CHIP CHIP - RUSTIE BLUE & BILL ANDERSON 
03 (07) I CAN'T FEEL A THING - TANYA DENNIS